Consumer service careers are a part of our daily lives. Imagine a world without employees around to help you. No hostesses to seat you at your table. No aestheticians to care for your skin. No financial representatives to guide you.
Hard to imagine right?
This is why consumer services are such an important career path! There can be many examples of consumer services jobs that fall within this sector including (but not limited to):
Customer representative
Chief customer officer
Service delivery workers
Market researchers
Service representative
Service manager
Social media manager
Salespeople
Human resources
If you are a natural-born problem solver who loves helping people and has exceptional interpersonal communications abilities, then working in the consumer services industry can be a good career path for you.
Let's dig into what a customer service career path is about and the opportunities that exist.
But first, let's answer the question you came here for.
Is Consumer Services A Good Career Path?
Yes, consumer services can be a good career path that offers a lot of opportunities. Although it can often pay less than some other trades. There are opportunities for you to improve your earnings through training, performance, and promotions.
You do not need a degree for most jobs in consumer services, and many will hire employees right out of high school with no experience. If you work hard, prove you are an asset to the team; and continue to grow and learn – there can be a chance at management or moving to other positions within a company.
It also makes a great side-job option if you have a full-time or another part-time job that you need to supplement.
Also, consumer services should not be confused with consumer goods! Consumer goods is actual products that are sold, they are tangible items. Consumer services are more aligned with customer service skills – they are not "things" but services.
Education For Consumer Services Industry Careers
For many consumer service jobs, there is no formal educational requirement outside of having your high school diploma.
But managerial roles may require some additional certifications or advanced education. This makes it an appealing career path and might even lead you to your dream career. You may not think that the consumer services field has a dream job for you, but you might be surprised at the many other jobs it can lead to!
Most consumer service professionals started in an entry-level job and then gain expertise through on-the-job training.
If you are going into the financial consumer services sector or trade consumer services then additional education may be required. If you are a college student, you can try and land an internship in this field to get some real-world experience before you dive into the business world.
Consumer financial management will require a college degree in most cases, so doing an internship is a great way to get your foot in the door.
What Are Some Types Of Consumer Services?
Consumer services are those careers that directly work with consumers to ensure they have an amazing experience with a company. So, basically, any service providers typically fall under this career path.
Even morticians can fall under consumer services since they are essentially providing services to loved ones.
As you can imagine, this covers a lot of different job opportunities, many of them even being entry-level positions.
Just about any job you can think of where the priority is a great consumer experience would be a part of this path.
Some of the top industries that employ people for these careers include:
Retail
Travel + Leisure
Trades
Finance
Food Service
Health Care + Beauty
Home Services
Telecommunications
The number of consumer service companies out there is huge. There are hotels, retail stores, restaurants, and so much more. Each of these requires customer support people with exceptional interpersonal skills to help make sure there are satisfied customers that will keep coming back.
Below are some of the most common opportunities for consumer services professionals or customer service representatives.
Customer Service Representative
Just about every company requires exceptional customer service associates. From clothing stores to major corporations, the need for skilled, professional, and dedicated customer service associates is large.
You may work face-to-face in a retail environment or work behind the scenes via phone or computer. No matter which option you decide is best for you – both require excellent communication skills and a knack for keeping people happy. Keeping cool under pressure is also an added bonus.
Guest Services
This is a great one for those that love to travel! Build a resume of exceptional service in hotels, cruise lines, or travel agencies and you can find yourself working anywhere in the world.
Guest services agents will typically handle check-ins and check-outs, assist guests with any questions or requests they have, and make sure their experience with their stay is an enjoyable one.
Hostess
Hostesses usually work in restaurants and are the people that will greet you when you arrive. They will welcome guests into the restaurant and be responsible for assigning a table – and seating them as well.
Hostesses in high-end restaurants can make a very good living! The median hourly wage for a host or hostess is approximately $24,060, with the highest earners making closer to $33,050 as per the 2021 report from the US Bureau of Labor Statistics.
This is not bad for a job that requires no education or experience.
Flight Attendant
A flight attendant is not only responsible for making sure your flight is comfortable – and as enjoyable as possible, but for keeping you safe as well. These jobs require more formal training and have requirements that need to be met, making it a more difficult job to get on this list.
But, if flying around the world and meeting people from everywhere sounds exciting – then this career offers a lot to love.
Call Center Representative
This may be one of the jobs that can be a little more mundane and stressful than the others on this list. A call center representative is an important part of most businesses because they are essentially the point of contact for consumers after a purchase has been made.
In a call center, you will be on the phone, and work with a computer for long hours to assist consumers with questions or issues they may have. You will often need to provide technical support for products as well.
It can sometimes be stressful since many complaints may be made and people may not always be kind. But, it is a great first step experience for those with no work experience, and can help you build those important people skills you need to move on up to something better!
Personal Concierge
This option can really be a great career path for those that thrive on being the "go-to" person for all things planning and organization. Work for a hotel and be a huge part of that company's success.
In today's world, busy working couples are often needing some extra help with their day-to-day planning. Or, if you have lofty goals and can be at their beck and call – try and become a celebrity concierge.
Finance Consumer Services
Finance consumer services is a segment within consumer services that, as you can probably figure out, deals with helping consumers with finance-related issues. It can also sometimes be called retail finance services. Doing this type of work usually does require a college degree and would entail helping consumers with financial advice.

Below are common jobs that would fall under the finance consumer services segment:
Loan officer
Accountant
Bank teller
Stockbroker
Auditor
Financial advisor
So, is finance consumer services a good career path? Absolutely! Finance consumer services is a great career path, but most of the jobs do require some secondary education, whether community college or a four-year college. Working in the financial sector of consumer services comes with good benefits, decent wages, and good opportunities for growth.
6 Reasons A Consumer Services Career Is A Good One
So let's look at some of the great reasons you should consider going into consumer services.
Opportunity
There is no shortage of careers in this path. All companies require consumer service representatives to ensure that customers that are using their products or services are happy. The fact that these jobs are in all different industries makes it a wonderful choice for those that are not sure what industry they are interested in.

For example, you can work for a hotel and be able to travel the world – or work for a bank if your passion is math. Or you can test out both and see which one fits!
No College
While there are a few careers that may require some college, many of the jobs in this industry do not require college, some do not even require experience. But, remember – this can mean lower wages overall. But if you have limited experience in the working world, but exceptional people skills, it can be easier to find a job than in other career paths.
Meet People
If you are even considering this career path, chances are good you enjoy people. So, a huge advantage for you non-introverted people is the chance to meet people from all over. Working in international companies can have you talking with people all over the world and learning about other cultures.
Great Side Gig
Maybe you worked in a consumer service job through high school, or even trade school. You may not need it anymore, but the skills you have learned have set you up well for future side work if you should ever need it. Sometimes money may get tight – and with service experience, you can land a P/T job easily, and sometimes at a higher rate than entry-level.
Life-Long Skills
Having soft skills like communication and empathy are great assets in this industry. Good people skills are critical life skills. Starting out in the consumer service field will help you build up these important skills to use no matter what path you take! Future employers will love to see your experience as a consumer service professional – no matter what field you go into.
Work From Home
This is one career that offers a lot of opportunities to work from home. Of course, this is not the case for all consumer service jobs – but there are many companies that recruit virtual employees who may offer service via online chat or by phone.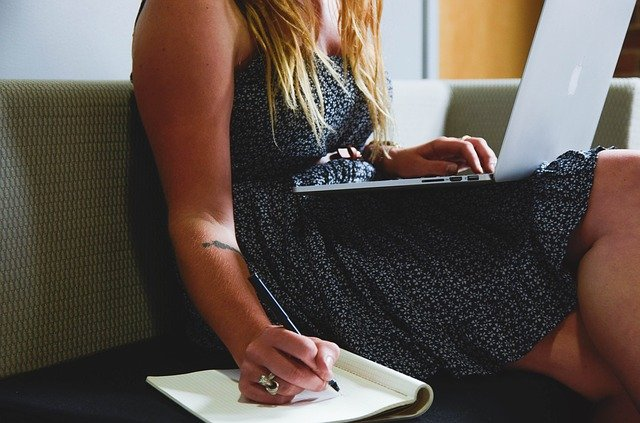 The Downside Of Consumer Services Jobs
OK, so we talked about all the good things about the consumer service industry, now let's share some of the not-so-good. The biggest con is .

With an average salary of about $36,000 per year, it comes in on the lower end of the pay scale.
People. I know, this is also on the good things about the job list! But, the reality is – people can be difficult. In customer service jobs, employees need to make customers happy so they come back. But, sometimes making people happy is an uphill battle.
Pay. Many customer service jobs do tend to pay on the lower end of the pay scale. The best paying jobs are in managerial positions which do require additional skills so additional training or education may be needed.
Repetitive. Customer service professionals often have to repeat the same things day after day to every customer. This is particularly the case if you work as a home-based customer service representative.
Outsourcing. Some companies are starting to outsource this kind of work overseas. So, if you want to get your foot in the door it is better to go for a job that cannot be outsourced. So retail or hotel opportunities may be better.
Landing A Consumer Services Job
Landing a job as a consumer services employee will differ greatly between companies. While McDonald's may have a simple application and short interview, a company like Tesla may have several interviews and require a well-executed resume.

When applying to any consumer service position there are a few things you should make sure you have on your resume.

Below are some skills that companies will want to see in job interviews for customer service roles.
People skills. Make sure you showcase the experience you have that deals with people. Whether you are a volunteer or have work experience, make sure it is all included in your application or resume.
Problem-solving skills. Being able to pivot quickly and think on the spot are crucial to providing a positive experience to customers and consumers.
Know the company. When you apply or create a cover letter, it will be really helpful to make sure you understand the company culture and customer expectations for service. This can set you apart from the competition.
Promote your assets. One thing many companies look for is consumer service professionals that are bilingual. If you can speak one, or maybe several languages – shout it loud and proud so the hiring manager knows.
You only have a few seconds to get their attention with a resume or application, so make it great. Once you hook them – then get ready for that interview! Dress right, prepare your pitch, practice with friends, and prove to them that they need to have you on their team.
Companies That Have Exceptional Consumer Service Teams
When considering companies you want to work for as a customer service associate, it is important to understand their culture and current customer sentiment. You would not want to be employed by a company that has low-quality products or services. That might result in you having to engage in many negative customer communications.
This in turn can leave you frustrated and disliking your job.
Below are a few companies that do an amazing job at making customers happy. Use these as examples of the type of companies you want to work for if a customer service job is in your future.
Chewy
Chik-Fil-A
Aldi
Zappos
Ritz-Carlton
Trader Joe's
Qualtrics did a great article on great customer service examples which is a great read. So, be sure you understand what you are getting into and do your homework to see what other employees say about working at any company you apply to!
Frequently Asked Questions